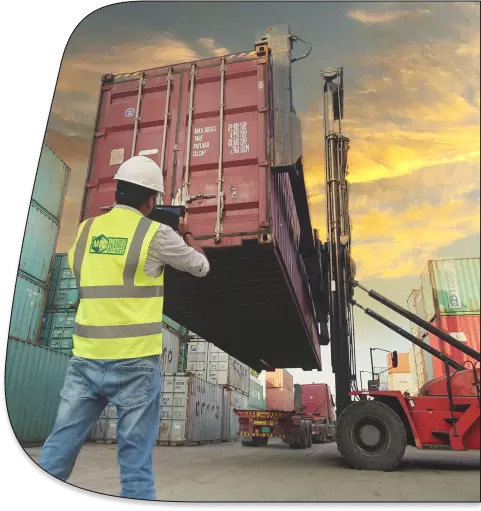 OUR SERVICES
Container Inspection




A shipping container has to be mandatorily certified within the parameters of the Convention for Safe Containers (CSC) as mandated by the International Maritime Organisation (IMO). This is done to make sure that all the containers transporting cargo around the world or used on offshore sites, are safe and suitable for the purpose. So each container used in global shipping carries a safety approval plate usually attached to the exterior of the left door which shows its cargo worthiness and safety.
The MFC Container Solutions team is fully qualified and experienced to provide CSC inspection and validation. Our IICL-certified inspectors will survey your containers and will issue the CSC certificate if deemed sea-worthy. Moreover, with Depot Management Software our customers can access the certification status of their containers remotely and also know if the containers require any repairs or not.
Cargo Container Load Test
MFC Container Solutions provides container load tests to ensure that your containers meet safety and quality requirements.
MFC also provides the following services
Looking for something specific?
Get in touch with our expert team!