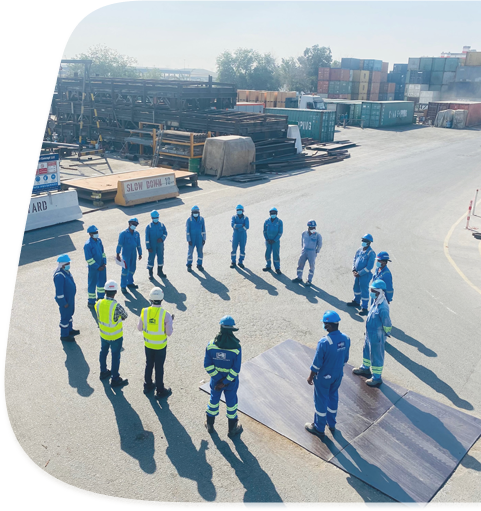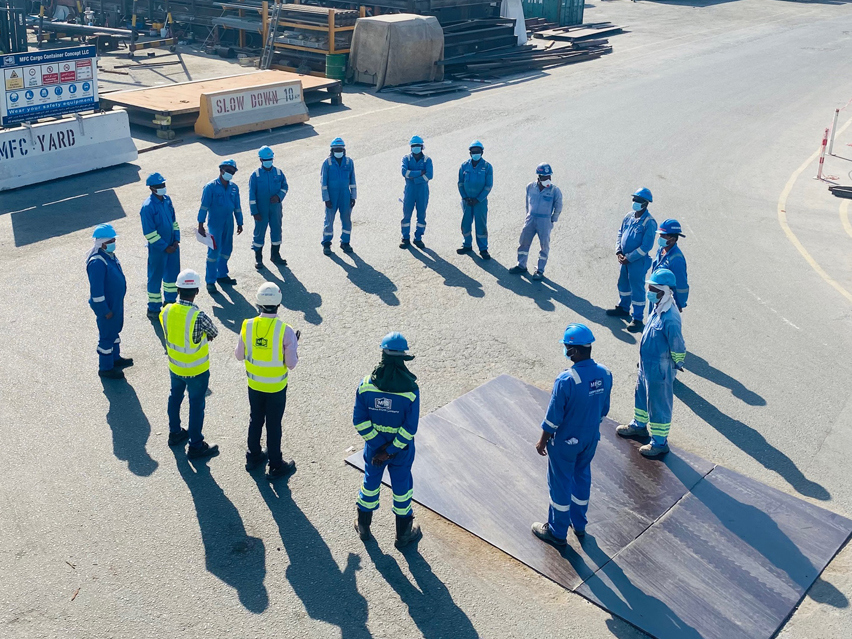 MFC Quality Standard
MFC Group is committed and dedicated to providing efficient and competitively priced services at the highest levels of quality, and compliance through world-class leadership, continual improvement, employee development, recognition, and social responsibility. We have developed a quality management system (QMS) and continuously improve on it using ISO 9001:2015 as a framework that allows us to document and improve our services to better satisfy the needs and expectations of our customers, stakeholders, and interested parties.
MFC HSSE Standard
Container handling and depot services are fundamentally risky due to the nature of the work, the use of heavy machinery for container handling and the inclusion of external factors like third-party workers and very hot weather. At MFC we believe that healthy, safe, secure, and environmentally sustainable work is not only essential but mandatory for the well-being of our fellow employees and their families, our customers, visitors, and all other stakeholders who encounter our container storage and repair services.
MFC has implemented a stringent HSSE policy and procedures across our organization within the framework of ISO 45001:2018 and ISO 14001:2015, and we believe that HSSE-related incidents can be prevented and impacts reduced by focused action by all stakeholders.
Furthermore, our facility is secured with 2 levels of 24-hour surveillance, giving you complete peace of mind.
ABOUT OUR COMPANY
Certificates and Company Policies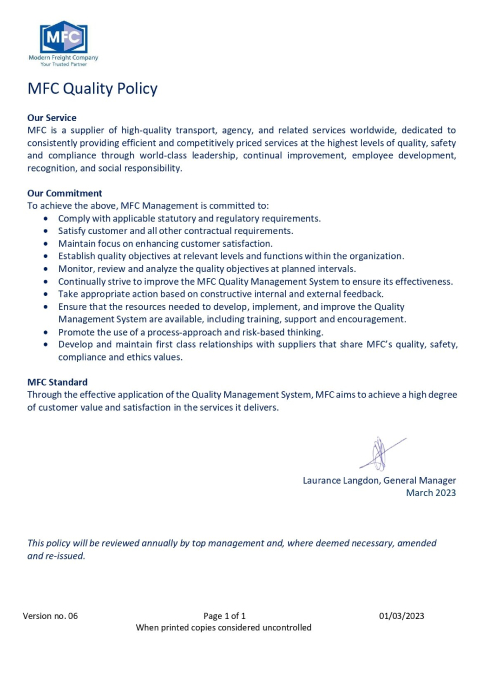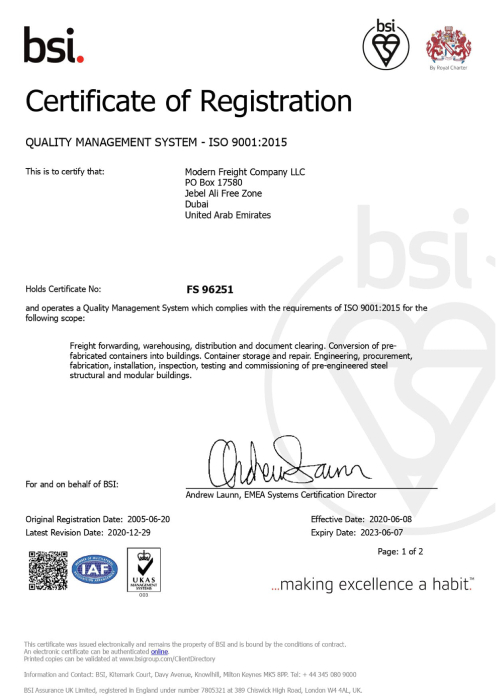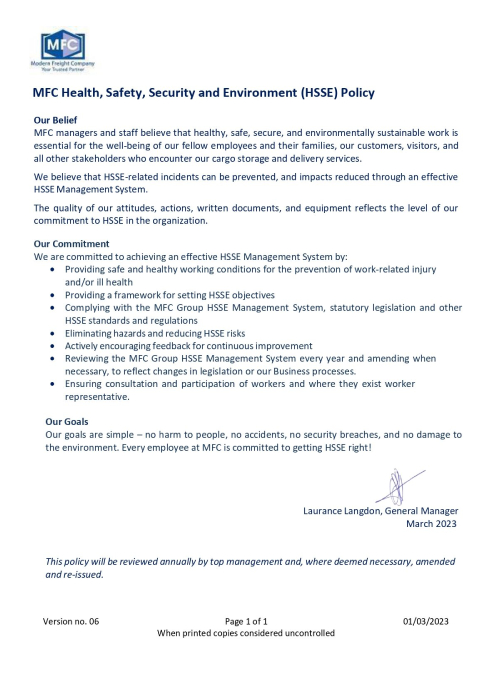 Looking for something specific?
Get in touch with our expert team!