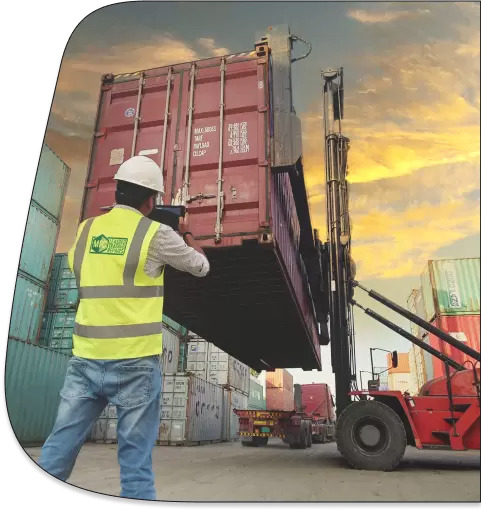 OUR SERVICES
Reefer Containers



What is a reefer container and what makes them different from ordinary containers?
Containers which have their own cooling system are reefer containers or popularly known just as "reefers". Reefers are primarily used to transport perishable and temperature-sensitive goods such as fruits and vegetables, meat, fish, dairy products and most importantly medicines and vaccines across the world. Even though they have the same dimensions as an ordinary shipping container, the internal structure of a reefer container is entirely different. Reefers can be considered giant fridges which allow the user to control the internal temperature, ventilation and humidity through the cooling units installed in each reefer. Reefer containers do not have their own power source and electricity must be provided to run it either through the ship's power supply or through the locations electrical system. An ordinary reefer can maintain a temperature between 25° C and -25° C but some special ones can store the goods at - 70° C. Reefers come in various sizes ranging from 10 ft to 40 ft sizes .
Reefer storage, sales, lease and repairs services from MFC Container Solutions
Having more than 2 decades of experience in handling reefer containers, MFC are the leading reefer trading and leasing companies in Middle East, with a ready stock of containers in our inventory. We have a team of highly qualified technicians for prompt service, repairs and inspection of reefer containers and assure that reefers we provide is of the best quality and grade.
MFC also provides the following services
Looking for something specific?
Get in touch with our expert team!